Wearable Works of Art
We create mindfully made artisan jewelry, inspired by the wild and designed for the bold. Reaching into the heart of the mountains and the depths of the desert, each piece is crafted by hand in Durango, Colorado.
Shop Our Newest Designs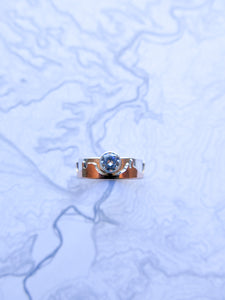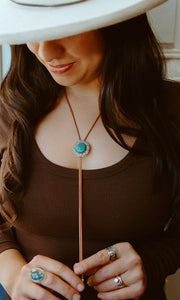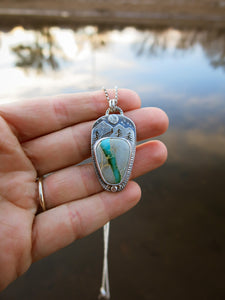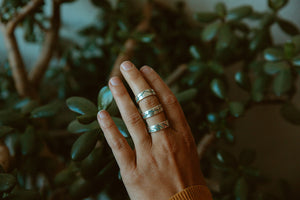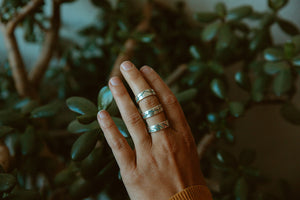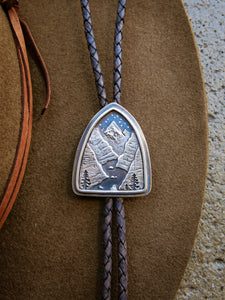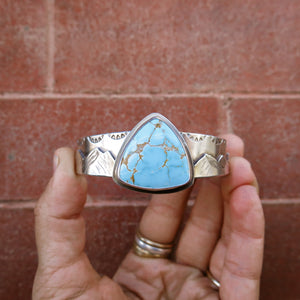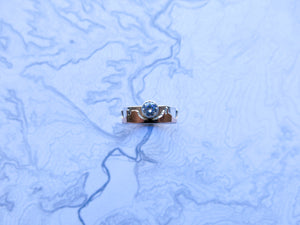 When you support small, you support a dream!
Shop Within Your Budget
Shop Soulful Wears
Our wears are designed to uplift the spirit and are created using ethically sourced stones and precious metals.
Durango, Colorado
Visit Our Shop & Studio
Voted #1 Jewelry Store in Best of Durango!
Located in the historic Century Building on the 8th block.
Hours
Tuesday-Saturday
11:00 - 5:00
+ By Chance & Appointment
Address
862 Main Avenue
Suite 1A Mezzanine
Durango, Colorado
Testimonials
Read customer reviews raving about our custom and one-of-a-kind jewelry.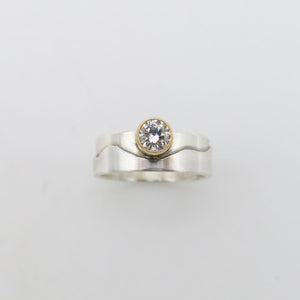 "
My beautiful custom made wedding ring arrived today. It is simply exquisite! My experience with Chayse was wonderful from start to finish. I cannot recommend her work more highly.
"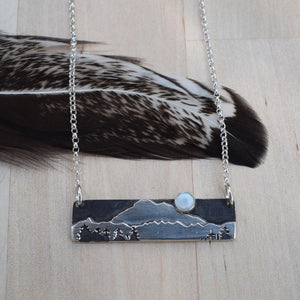 "
When dreams are made in the mountains and on long trails, it's a perfect gift to take the trail and turn it into the mountains. The custom mountain necklace designed from the elevation profile of a trail turned out perfectly. Something super meaningful that reminds us of a goal, but subtle.
"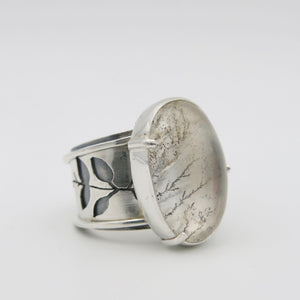 "
Oh my. How I love this ring, I feel so lucky to own it. Beautifully done leaf cutouts, nicely set stone. The wide band hugs my finger like an old friend. And the stone itself! Like vines creeping over a silver moon.
All in all, a story piece, a little piece of growth magic in silver. Chayse is a talented artist and silversmith. I'll definitely be keeping an eye on her creations <3
"
Meet the Maker!
Chayse Romero is the creative soul and metalsmith behind Frontera Silver. Chayse enjoys exploring our wilderness in search of the creative presence of the wild and brings that energy into her designs. Her goal is create jewelry that empowers the receiver and builds pieces that can withstand many adventures!
Learn about the process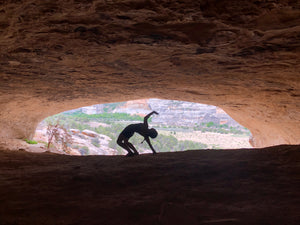 She teaches classes!
Chayse also enjoys sharing the ancient wisdom of silversmithing, teaching classes, and empowering others to connect with earth's elements to create their own unique wearable works of art.
Take Me to her Classes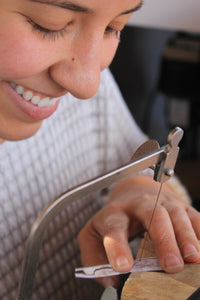 Studio Dale
During Chayse's gypsy years, she bought, renovated, and retrofitted a 1965 Red Dale camper to be a mobile metalsmithing studio. Now she enjoys the fruits of her labor and is able to create in the wild places that inspire her.
Tell Me About Dale